Jackie Miller
Carlson is a great listener, advisor, and negotiator. She is patient and kind, but gets the job done with southern manners but steel magnolia determination. We've used her for buying and selling on multiple occasions. We've also referred her to friends who've been equally pleased. She's a delight to work with and works hard for you.
---
Jourdan Sheehan
I am a first-time home buyer and was very nervous upon embarking on the process of purchasing a home. I started the process with absolutely no experience and no real idea of what I was expecting in a home. Carlson asked the right questions, gave me honest advice, was very attentive to my needs, and guided me in a empathetic manner. She has great industry knowledge, is very knowledgeable about the Atlanta area, and is very responsive and quick to book showings. Upon finding my condo, Carlson guided me through the entire process, taking as much time as needed to ensure my understanding of the process. I felt very empowered by Carlson, as she showed the right balance of emotional and constructive support. I am now the happy owner of my dream home and have gained a trusted adviser and friend in Carlson. She is undoubtedly a wonderful agent who ensures success.
---
Sharon Sanford
When I think of the words honesty, realty expert, and professional, I think of Carlson. She has helped me buy my first condo, sell my husband's house, sell my condo, and buy our dream home. She is on top of her game and knows the market well. We got direct and honest advice, and she advocated for us in every deal. We negotiated the best prices for the properties we purchased and for what we sold. Although there was quite some time between both sales, the Buckhead condo and Marietta house sold in less than a week and with multiple offers. We even had a back-up offer on the condo which I'd never experienced before. Carlson definitely knows how to list a property! We couldn't be happier with our experience, and I can't think of another realtor I trust and enjoy working with.
---
Carrie and Rich Lassiter
Working with Carlson has been nothing but a pure pleasure! We were looking for a home in Atlanta while living in Phoenix, and Carlson was our go to person. We trusted her completely in her knowledge of the market, the areas in which we wanted to live, and even her suggestions for contractors, as we wanted to renovate. She is professional, personable, and knowledgeable. I am so glad that we had the opportunity to work with her, and will strongly recommend her to all family and friends.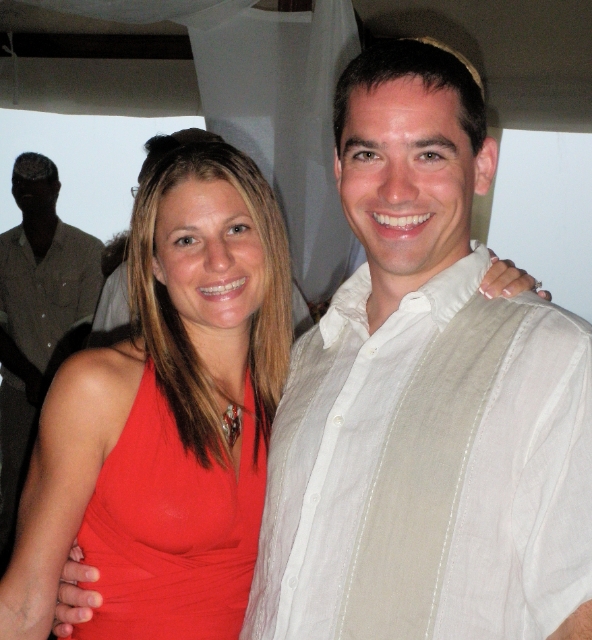 ---
Kevin Brill
My wife and I had the best experience working with Carlson. She is open, fun, understanding, professional and has the highest integrity. Carlson made our experience as smooth as possible on both the sale of our home in Brookhaven and the purchase of our new home in Decatur. She has the best team and we highly recommend working with her…she has the personal touch and professionalism you want when looking for a home.
---
Natalie Bearden
Carlson listed my house in Midtown, and it sold within a few months. I have worked with several realtors in the past on other transactions and none of them were as accessible and easy to work with as Carlson. She works in the best interest of her clients and is a professional in stressful situations. I have recommended her to several of my friends who have also worked with her.
---
Stacey Sympson
A colleague that already lived in Edgewood recommended Carlson Collier as a realtor to me; she was an "expert" in this area he said and she knew the houses well. He was correct.
I enjoyed every moment of working with Carlson during my first home buying experience. She knew the neighborhood well and understands that Intown Atlanta is more than just about a place to live. It is a specific culture and way of life that many people love. With all of this in mind she helped navigate many neighborhoods and all of the aspects of comparing and buying a home.
Carlson is very caring and ensured that I was educated about each step of the home buying process. She was there for everything, which meant a lot and I always knew I had someone looking out for my best interest. Working with Carlson is being more than just a real estate client; you are a friend and creative partner in making your new home a reality. I recommend her to anyone I know that would like this kind of partnership!
Of course when it came time to sell my home I looked to Carlson for assistance. We stayed in touch over the years and I knew her character enough to know she would be there again looking out for my best interests. She was diligent in preparing the home to be shown and in bringing in potential buyers. It is important to say again that during this process you are her partner, not her client. My home selling process was very short and smooth, due to her consistency and hard work.
Working with Carlson was one of the easiest things I've done. I'm very grateful for her care and her expertise in every step of the buying and selling process. I wouldn't hesitate to recommend her to family, friends, or strangers!
Stacey Sympson
Atlanta, GA